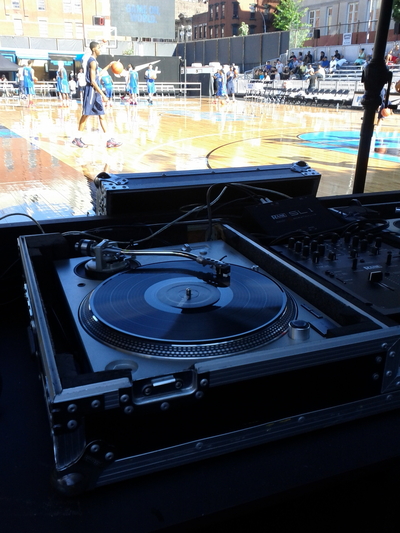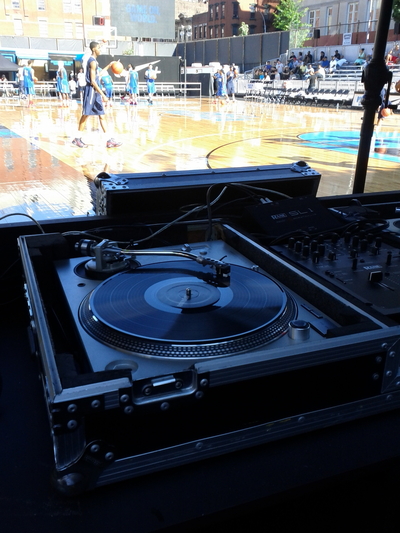 The homies at Nike have asked me to be a part of their summer long basketball tournament at Rivington Courts. Nike created a full size wood floor basketball court in a schoolyard on Rivington and Stanton streets in the Lower East Side of Manhattan.
Every Wednesday Nike will be hosting games featuring some of New York City's best streetball and High School players. I'll be providing the music early, from 5 till 8 with Hot 97's DJ Enuff taking over for the last hour for the late game.
Its always free, and rain permitting, will be every wednesday. If you'd like to come check it out come through! The court entrance is 145 Stanton between Norfolk & Suffolk.