Party: Fat Buddah Bar with DJ Lindsey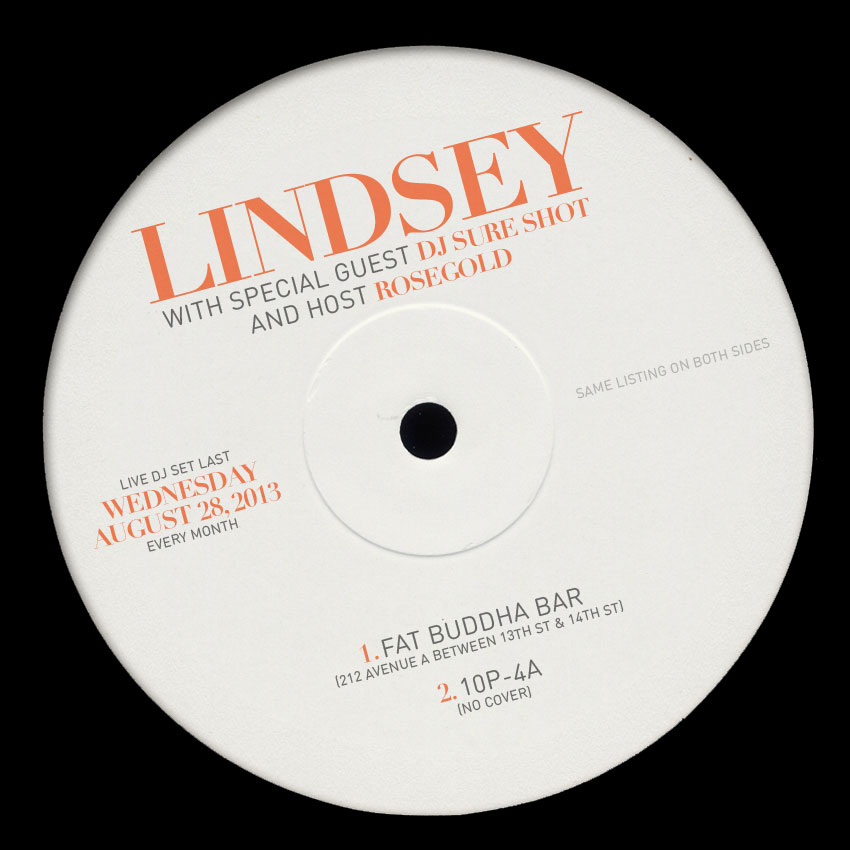 I'll be djing a guest set at DJ Lindsey's event on the last Wednesday of August. Expect to hear some left of field hip-hop jams, some remixes and other assorted non-commercial goodies. Hope to see you out!
As always, you can find new of more upcoming events i'm djing by checking the blog!